Click to subscribe to Native updates and tips for social justice programming ideas.
A powerful play based on the collaboration between Pulitzer Prize winner Paul Green and controversial author Richard Wright.
Before Charlottesvile, Before Charleston, Before Ferguson there was Richard Wright's Broadway adaptation of Native Son. 
The play Native by Ian Finley is a relevant and powerful production based on the true story of the collaboration between Pulitzer Prize winner Paul Green and the controversial author of Native Son, Richard Wright. Produced by EbzB Productions, Native features David zum Brunnen as Paul Green and J. Mardrice as Richard Wright. Serena Ebhardt directs.  
Native details the metamorphic debate between Paul Green and Richard Wright. The authors are originally brought together by the Mercury Theatre to adapt Wright's novel, Native Son for the stage. Green, a white southern professor who advocates for social justice, and Wright, a self-educated African-American with communist sympathies,  forge a deep respect for each other as they discuss systemic discrimination of African-Americans.  They start their collaboration in Chapel Hill, NC like a "house on fire."  
Then in 1941, with World War II on the horizon, the two authors meet again in New York for rewrites.  Orson Welles' Broadway production is already in rehearsal.  Differences over a single page of the script create an impasse between Green and Wright.  A life-changing dialogue about who has the right to tell the story of race, politics and social class ensues.  In spite of their common goal to affect social change, the scintillating revelations dissolve the friendship of the two influential social justice authors.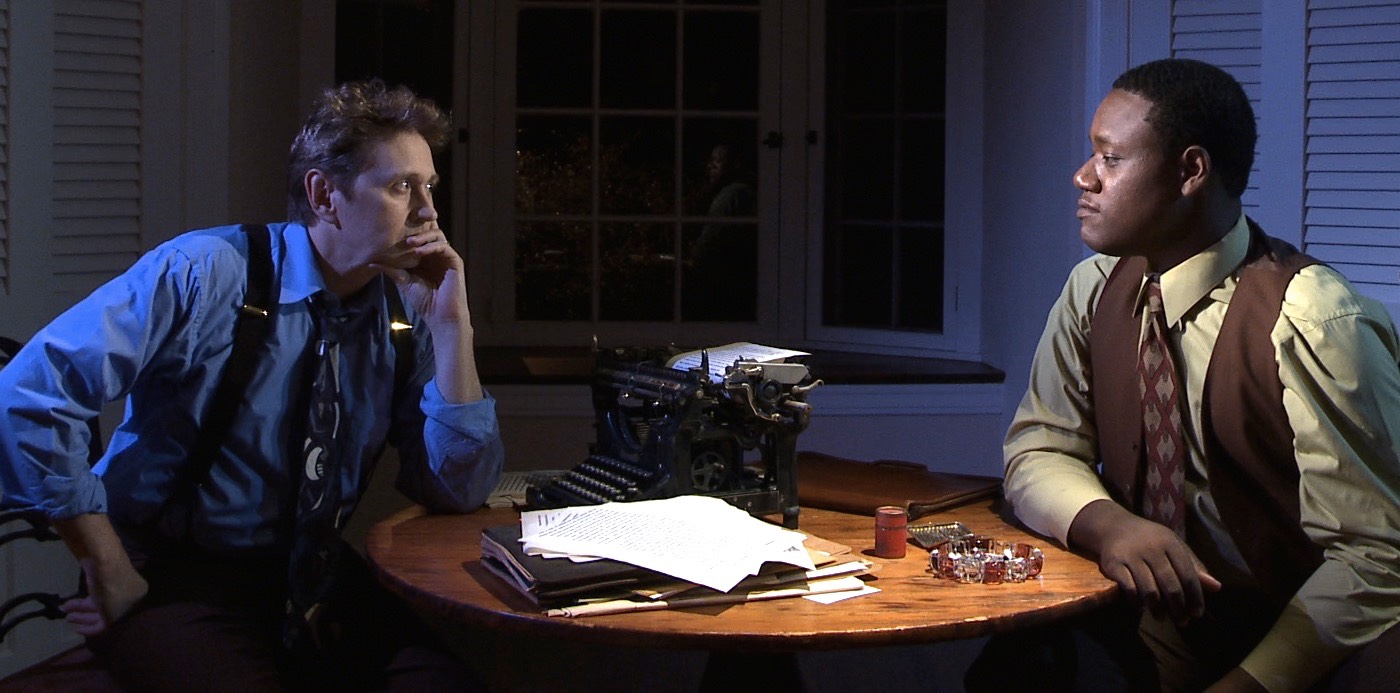 Native is written by Ian Finley, a playwright and educator who served as the NC Piedmont Laureate in 2012. He received the Harry Kondoleon Award for playwriting while earning his MFA at New York University's Tisch School of Performing Arts. His plays include a two-part musical adaptation of Thomas Hardy's Jude the Obscure for Burning Coal Theatre Company in Raleigh, Up From the Ground for the Piedmont Laureate program, and two ten-minute plays for the Ackland Art Museum. He also serves as Head of Drama at Research Triangle High School.
This was an excellent, thought-provoking piece. And so well acted. I hope you continue to perform this and have post-play discussions.  

-Debra Kaufman, Patron
Wonderful! I want to know where you will be doing it again.

-Sara Caskie, Patron
It was a great, great performance! Hats off to you all!!

-Natasha Jackson, Patron
PRESENTERS TOOL KIT
Run Time - 80 minutes, no intermission Student Matinee - 55 minutes
__________________________________________________________________________________________________________________________________________________
A successful workshop of Native was presented -  script in hand. The text  evolved over the five consecutive performances. Audience members had the opportunity – which they took enthusiastically – to share discoveries in post-performance conversations. These discussions shaped the playwright's work.
THE DEVELOPMENT PROCESS
Native received a workshop production at Deep Dish Theater Company in Chapel Hill in January 2015. David zum Brunnen portrayed Paul Green. Gil Faison and John Harris took turns  in the role Richard Wright.
Each evening after the staged reading and audience discussion, playwright Ian Finley worked on rewrites and edits.  The next evening's staged reading exhibited the evolving script.  The current script of Native uses Ian Finley's 15th revision of the original script.
We keep evolving. We should keep evolving.